Do Any of the Following Describe Your Current State?
Do you desire greater consciousness in your life?
Are you ready to tap into your potential?
Are you feeling ready to explore your life's purpose?

Do you want greater fulfillment and happiness?
Are you wishing to break through destructive patterns?
Do you want to be less reactive, become centered and grounded?
Are you ready to engage in meditation?
Do you want more out of life but do not know how to go about it?
Do you feel successful but stressed and out of balance?
Are you tired of feeling stuck? (career, relationship, health)
Are you seeking inner peace from conflict?
Want to feel genuinely abundant, joyful, healthy and happy?
Do you desire to tap into your creativity and dormant senses?
Do you wish to integrate Spirit within Human life?
Are you interested in exploring your multi-dimensionality?
Are you ready to look at what is blocking your ultimate success?
Are you ready for another version of life?
Are you ready for a change?
If so, then you're in the right place!
How to get started:
First, I invite you to peruse through the totality of this site, so that you can get a feeling as to who I am and my style of teaching. At the Heart of it All, I begin all of my coaching with a thought provoking questionnaire and complimentary introductory call. This ensures that we are a good energetic match and allows for us to dive straight into coaching on the very first scheduled session without having to spend time on basics.
If you feel that this journey is for you, please continue by booking your complimentary call today by clicking on the left-hand side menu of this site. This will take you to an automated calendar and you will begin the process! Once you have booked your initial call, you will receive the questionnaire in a separate e-mail. *Please note that replying to this questionnaire is what ensures your allotted complimentary call.
Some more information:
What is Coaching and How Does It Work?
Coaching is a global career in service to others. It works by meeting with a coach via the internet, phone call or in person. In my practice we meet once a week in a one-on-one, hour-long (50 minute) session. During our calls, we find the blocks that keep you from living your best life, while implementing practical keys that help you create the life you wish to experience. We begin all sessions with a heart-centered meditation and channeled message from our guides. From this we then jump into a very real study of your Self, your daily life and the integration of your higher aspects. I work to keep you on track, often using the tools of structure-working with a daily planner, journal use and leaving you weekly homework assignments with possible e-mail support.
How Does Coaching Differ From Therapy?
Coaching differs from therapy in that we do not focus specifically on your past to heal major trauma, difficulties or setbacks. In this coaching, we focus on the present and often reference the future to accelerate your success in consciously co-creating a loving, abundant and fulfilling lifestyle. Another way to look at it would be that coaching is for those who have already obtained a level of functionality in their lives but desire more from their experience. In this coaching program, we study who we are in physical form as well as at an energetic level ~ Eternal beings of divine nature, with the ability to co-create our most magnificent life experience with All that IS.
Who Is Spiritual Life Coaching For?
At the Heart of it All, I welcome people from all walks of life and religious affiliations. Our study is that of Love, and I find that at the heart of religions, this is what is sought. Spiritual life coaching is for those who are ready to know their deeper selves, want more out of life and are ready to live their heart's dreams and enjoy a more spiritually attuned, balanced and profound existence. I enjoy working with adults of all ages and will work with mature older teens. I have a particular soft spot for those working in all aspects of the entertainment business, creative arts, humanitarian/ healing, consciousness and sustainability fields. My ideal clientele are truly open-minded and authentic seekers of Light/Love.
Topics of study may include but are not limited to:
Time management, Self care, Self Love, Unity consciousness, Soul body and evolution, individuation, life purpose, meditation, intuition, ascension, mediumship (working with elementals, animal guides, angelics, cetacea ones, Ascended Masters...), Energy, manifestation, the nature of time, the Divine feminine, truth vs. non truth, law of attraction, parallel dimensions and lives, death, twin flame, healing your life, ancient wisdom, rituals, mandalas, feng shui, power of thought, cosmic existence, Star beings, starseeds, stargates, Mayan calendar, shamanism, soul travel, sound frequencies, Indigo, Crystal and children of Light, Inner stillness, 5th dimensional transition, opening to personal feelings of innate inner greatness, practical applications to live in sincere joy, the list goes on... but most importantly we will be studying YOUR life, who you are at a soul level, your personal gifts and attributes, your soul's purpose, as well as the very personal study of healing your life, alongside all the personal beliefs and situations that keep you unfulfilled, small and unhappy.
I can hardly wait to meet you!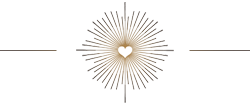 Back to top
Authenticity The understanding that you do not need to do anything, become anyone or try to achieve anything other than to be who you really are.
Beauty Your life has the possibility to reflect great perfection as you learn to live from your heart. In doing this work, you will feel how life is here for you, how it is a beautiful mechanism set in place by love. You can evaluate your environment, your relationship to your body, your home and your workplace. All things of beauty are yours to be had and should and can surround you.
Care of the Self Is comprised by all of the elements on this list. It comes from identifying what your needs and feelings are and then honoring them. By caring for the self you are able to eliminate great levels of discomfort and toxicity within your daily life experience. With it comes great inner Love and confidence as well as deep outer fulfillment.
Clarity By gaining true sight, you are able to let go of situations, relationships and habits that no longer serve you with ease. By gaining clarity you understand yourself and situations with compassion. You gain perspective and direction. This means a life lived without doubt, stagnation and unnecessary hardship!
Comfort Begins in that all answers reside within you. When we understand the core of ourselves and the world around us, we gain compassion for individuals and the actions that often bewilder us and situations that bring us discomfort. With my guidance, I will give you tools, questions and techniques you can use to bring yourself comfort at any moment, in any situation.
Community In our work we often look at what it means to be in a community, how to best work with others, what it is to have true friendships and support networks. We explore ways to help you deepen your relationships, to have the blessing of warm, enduring, true and genuine friendships.
Financial and Emotional Success I believe in financial success as being a part of your overall emotional freedom (if you happen to live in a place where you need to pay rent!). However, I also find that those with great financial success often deprive themselves of many other crucial aspects in their lives and vice versa. One should not negate the other. You can be enlightened, happy and rich.
Freedom By transforming your boundaries into opportunities, you turn heaviness into lightness, rigidity to ease. Through the avenue of our explorations, you may have a new insight, and the opportunity for a new understanding of the universe itself. With the keys of your heart, you will be able to navigate any and all situations. This is true freedom.
Internal and External peace When you're acting from your heart everything settles and becomes simple. There is no chaos, no deprivation, no loss… only fulfillment. By looking at your limitations and conquering them, you will have the ability to put down heavy burdens of negative energetic baggage. Your new life will reflect a level of peace from this available space within you. Outer peace is also created as we dissolve and understand the variables that are keeping you from creating the life of your dreams.
Joy By manifesting your dreams the expression of joy is heartfully felt within a real vessel of Love that resides endlessly within you.
Purpose By unveiling and listening to your heart your ambitions and drive will flare up. Your life has the potential to shoot as a straight arrow towards the fulfillment of your greatest desires and to be living your life's true purpose.
True abundance As most of us know, money alone does not equal true abundance. True abundance is felt from within and manifested outwardly. With our tools we will explore how living in abundance means having no deprivation energy or thoughts that our life is lacking in any way. True abundance allows us to experience love on every level.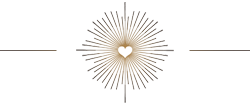 Back to top
"I have been working with Odette for the past seven months. During this time she has given me powerful, life-changing tools that have helped me shift my life in a direction I have long desired. When I first began I have to confess, I was still fearful of the change it might bring. The bottom line is that change is hard regardless of how good or beneficial it is for you. Now as I look back on my time with Odette as my coach, I realize I have been able to make more 'difficult' changes with EASE than I have made in most of my life. Thanks Odette!"- K.M. Los Angeles, CA
"Finding Odette is like finding a needle in a haystack…
Seize the opportunity while you can!" –F.S. New York, NY
"Odette has been like a compass for me by showing me ways to minimize negativity in my life, helping me to stay connected with myself and reminding me to remain fully present and conscious of my needs. With her coaching, I've experienced amazing personal breakthroughs and radical shifts in consciousness. I can definitely say that I am more "whole" now, then when I first started. Really, this is the work of a lifetime. I couldn't be more grateful!" -L.H. Vancouver, BC
"Be prepared for a great deal of personal growth and discovery that will really change your perspective of yourself and life for the better! With Odette's help I have become available to my life in ways I didn't know were possible. All of my nearest and dearest have noticed the changes and complimented my efforts. I am more jazzed about being alive and completing my most precious projects than ever before. I'm very fortunate to have worked with Odette and don't know what I'd do without her coaching! I've definitely come a LONG way since meeting her. Thank you Odette" –M.A. Eugene, OR
"Only two weeks into sessions with Odette, and I was able to make a life-changing decision that I had postponed making for more than a year. With her help I was able to discern what was real about the project and the reasoning for my pending action. Needless to say, three months later I was able to completely revamp the entire business model and have successfully launched it into birth! Because of this and so much more, meeting with her has paid off entirely, bringing me closer to my authentic self, trusting my gut and enjoying a lot more time with my family and doing what I love!"—W.S. Austin, TX

Back to top